Are you struggling to find your center? Is your third eye feeling a little clouded? It's time to ditch the struggles of daily life and escape to the yogi paradise of Tulum. Bathe in the beautiful cenotes, enjoy fresh, healthy food at the cafes, and explore the beauty of the Mayan ruins and the biosphere preserve in this town known for it's rejuvenating atmosphere. However, if you spend the whole trip relaxing at your personal oasis, we won't judge. Relaxation is the whole point, after all!
Soak Up the Sun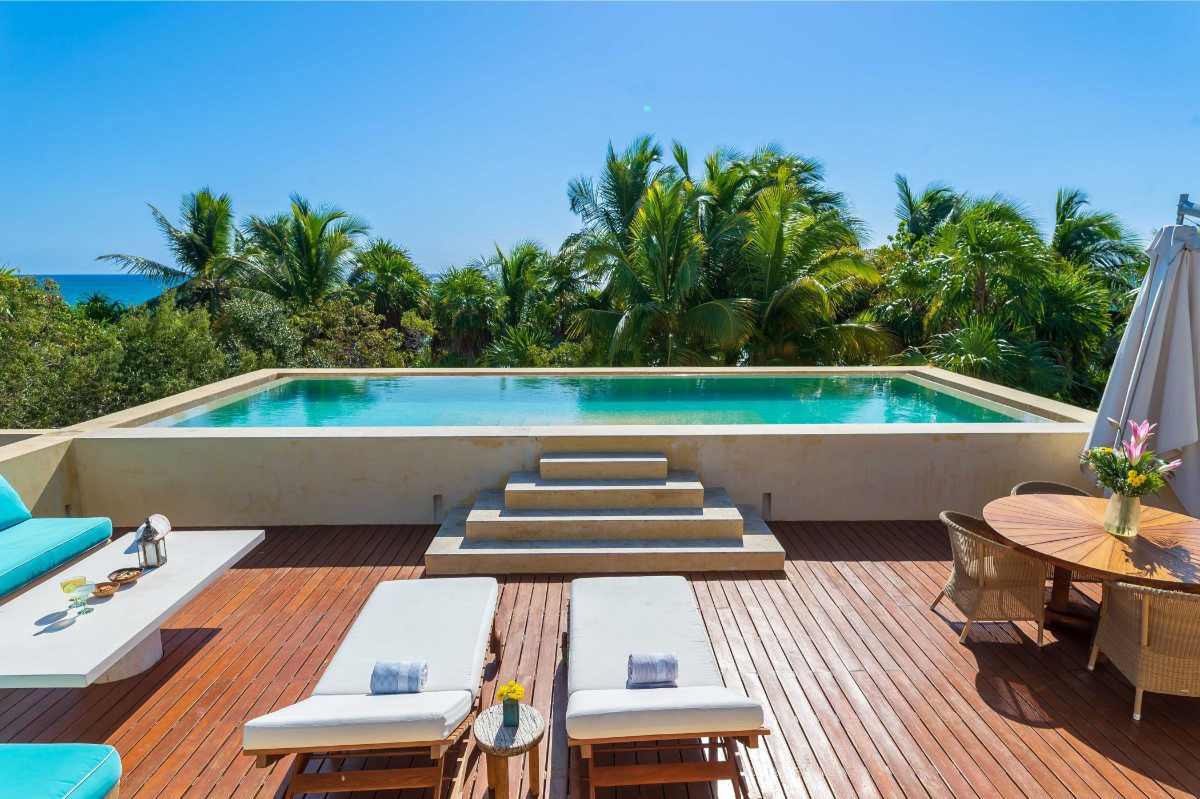 We could spend the whole day going from the rooftop pool, to the beach, to the patio, to the hammock.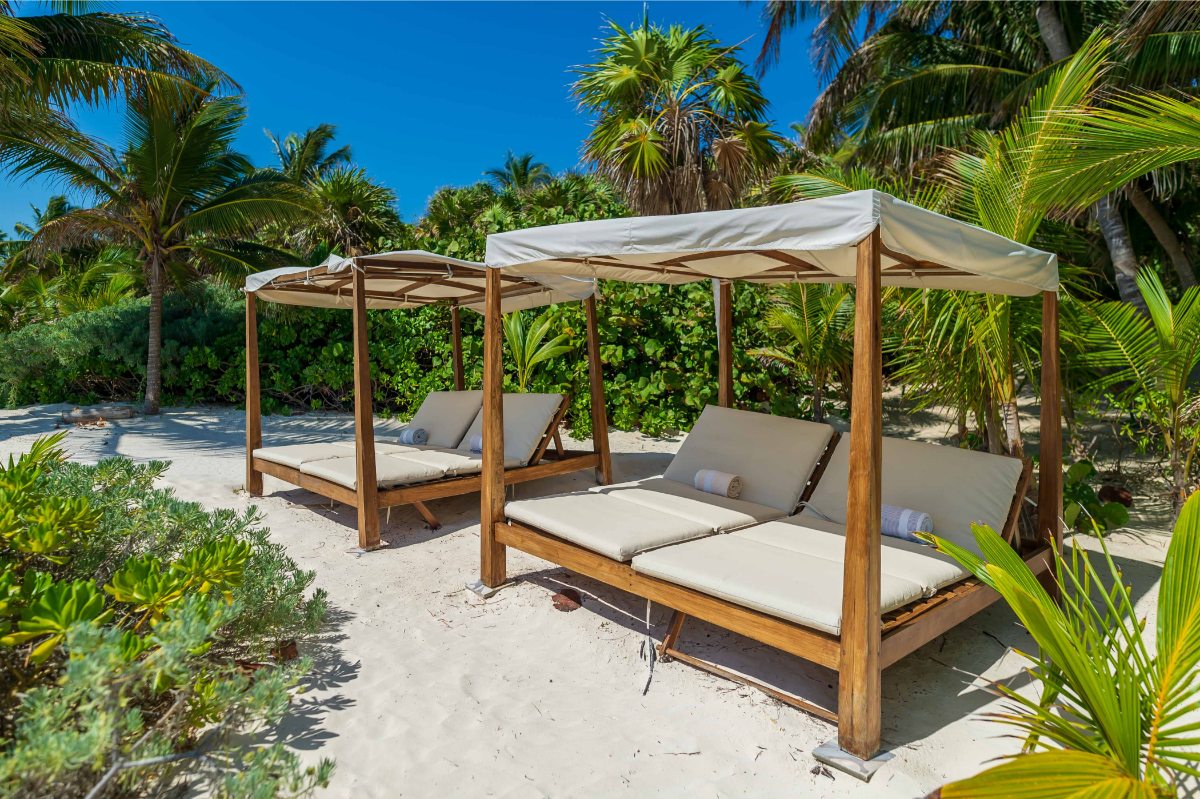 You won't even have to go inside for meals with several outdoor dining options. Have the private chef whip up some frozen drinks for by the pool and you won't have to go inside all day.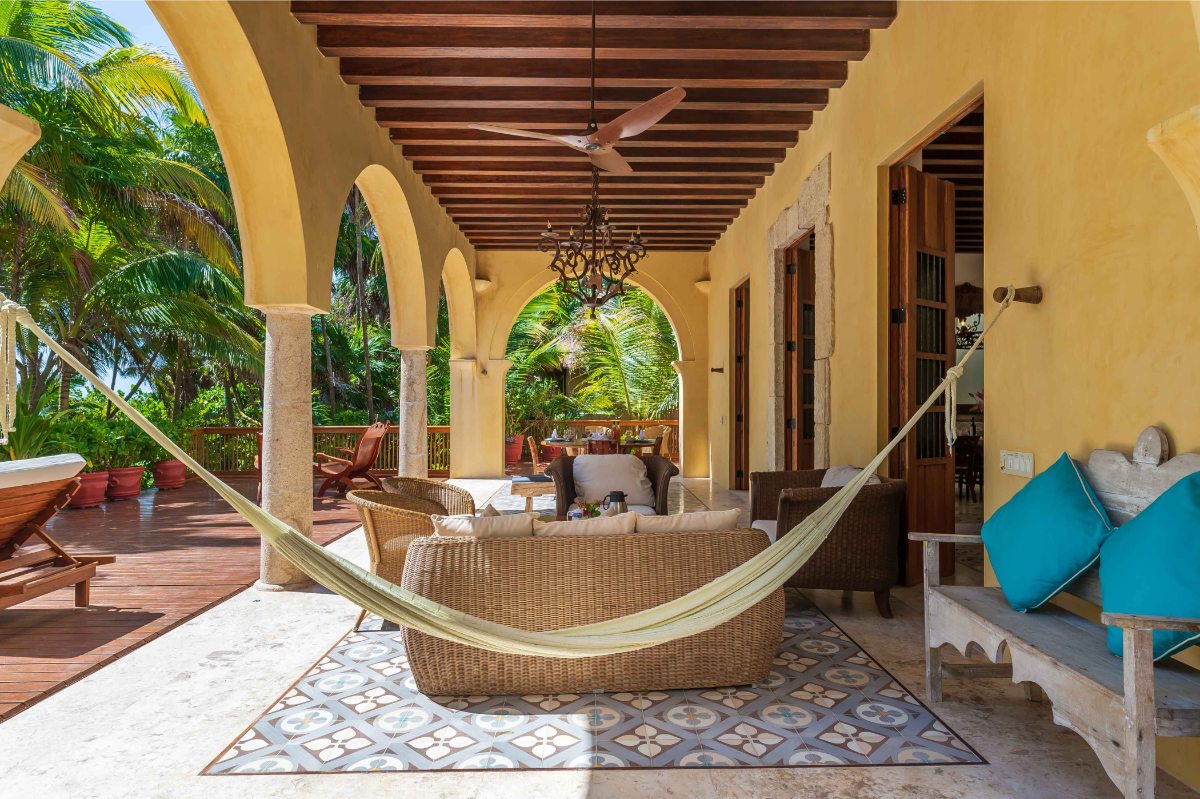 Unbeatable Amenities
You won't have to worry about a thing in this home, not even your meals. A private chef is included who can whip up whatever dish your heart desires. We recommend trying the delicious and seasonal local fare. Concierge service is also available if you're looking to get out on the town or explore the nearby area.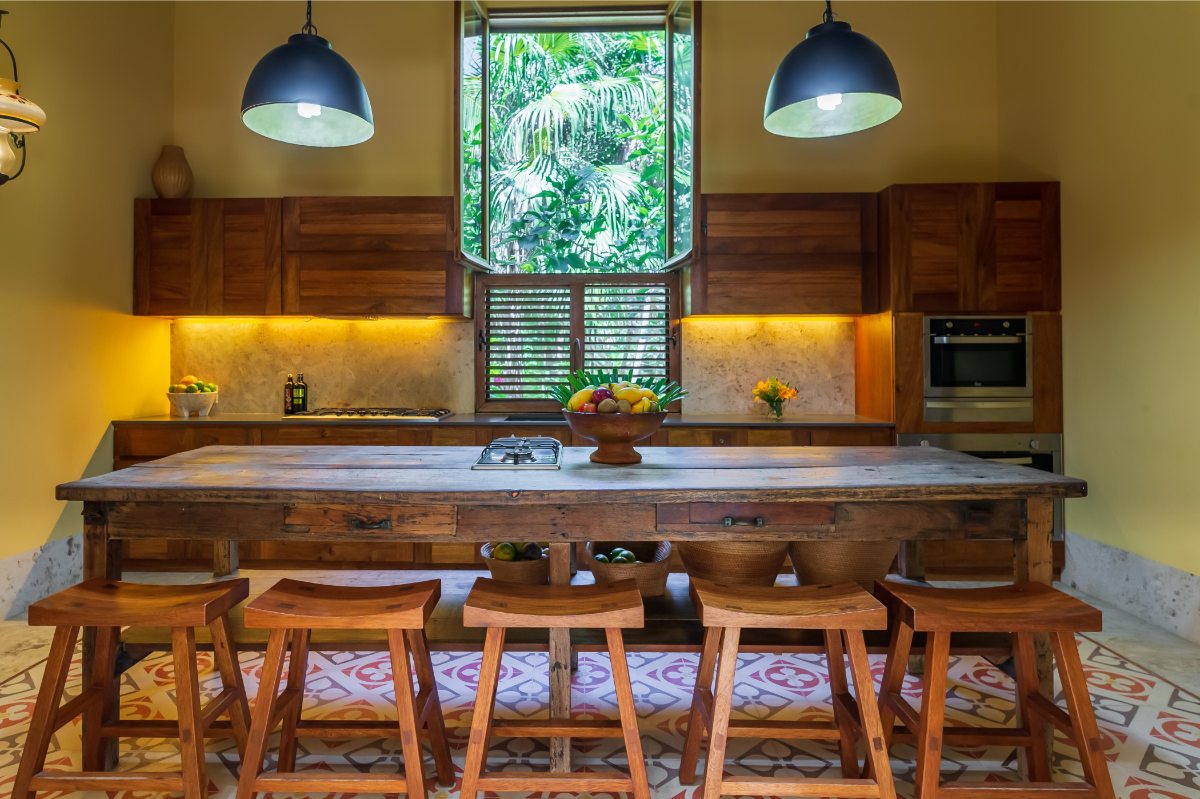 Beautiful Living Spaces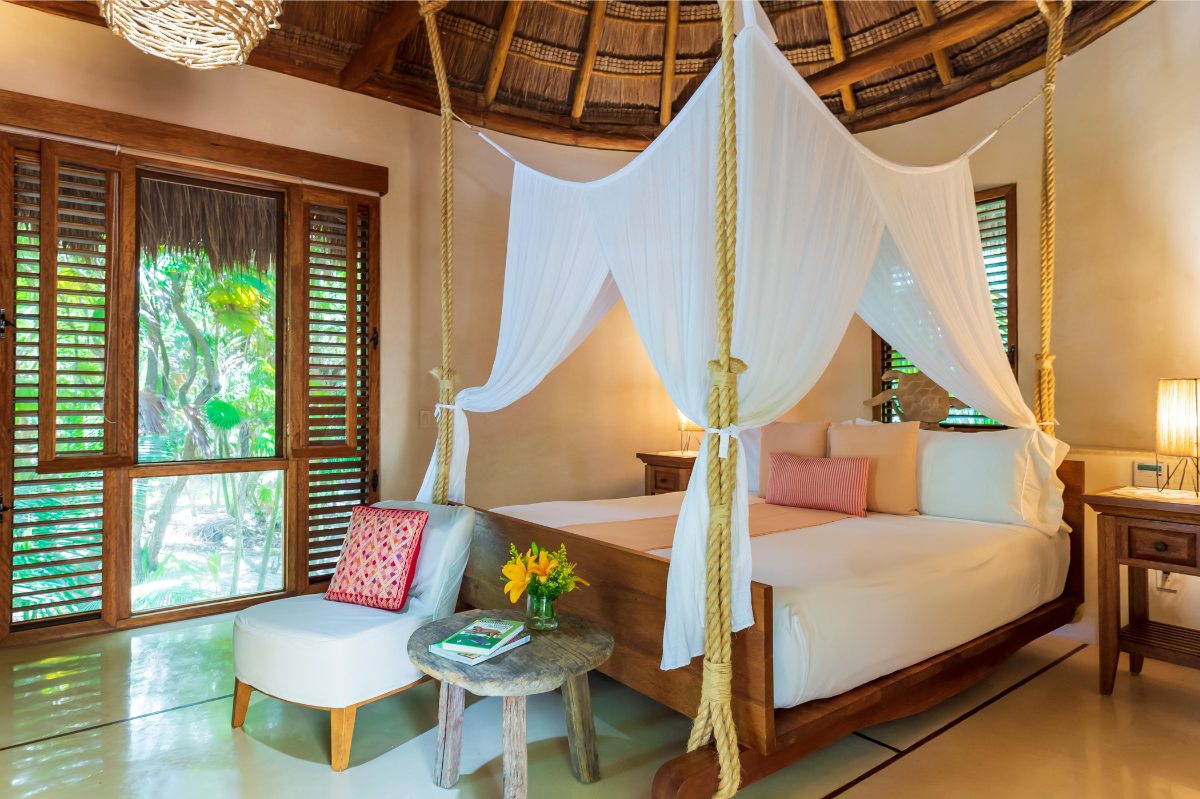 When it's time to cool down with a little AC and recharge, the indoor spaces are almost as beautiful as the jungle and ocean outside. Let the ocean and tropical birds lull you to sleep in the luxurious suites, and enjoy the bright and airy finishes of the living spaces.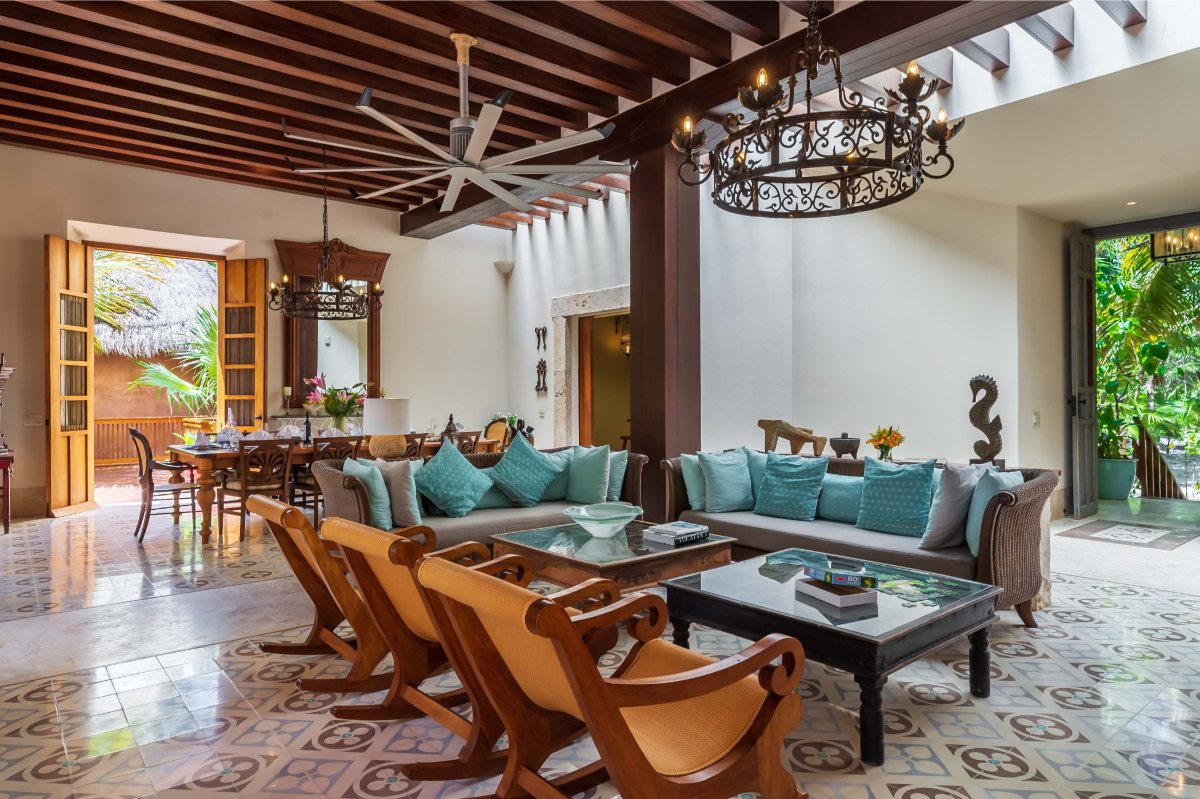 No matter where you're looking to get away, you can rely on Deluxuri to help you book only the highest quality properties. See more about this home here, or search all of our luxury villas.