Even the most jaded mountain-dwellers are consistently stunned by Telluride's beauty. Rainbows seem to be ever-present in the summertime. the San Juan Mountains seem to come straight out of the town in all directions and go straight to heaven from Main Street. If you're a skier, this isn't too far from the truth. The skiing in Telluride is some of the best and most memorable in the world. In the fall, nature shows off with beautiful leaves that surround you on cool-weather hikes.
Once you get back to town, the historic and charming Main Street features shops, restaurants, and galleries to charm and entice you. Head up to the Mountain Village for a fantastic craft cocktail. It feels like there's always some sort of festival going on in Telluride, so you may find yourself in the middle of some wonderful live music, delicious food, or beautiful art.
Here are our 3 favorite times of the year to visit Telluride, but you can't go wrong no matter when you visit!
1. Christmas/New Year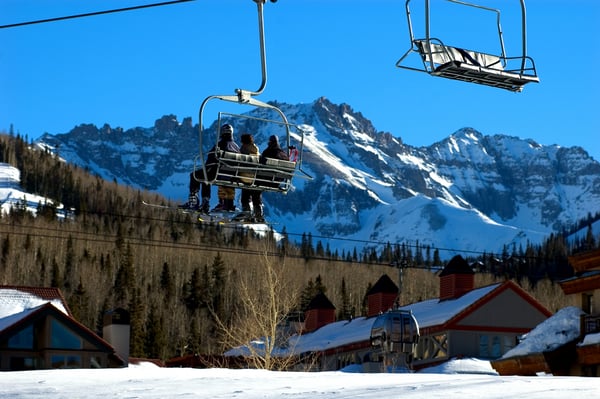 The magic of Telluride combines with the magic of the holidays to create a truly wonderful experience. Hot chocolate on the mountaintop on Christmas Day can become a truly cherished family memory and tradition. The town goes all-out to decorate, which will make you feel like you are in a winter wonderland! Kids will love meeting Santa in what feels like home turf for him. You'll love getting away to one of the many New Year's Eve parties for a romantic midnight kiss.
2. Telluride Bluegrass Festival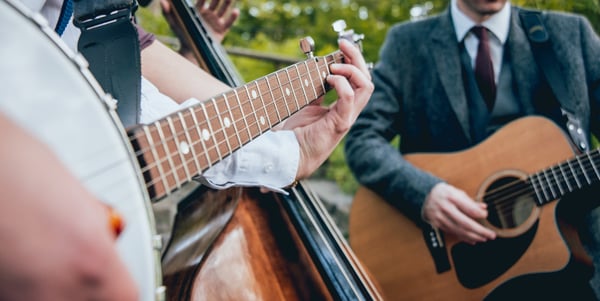 One of the most popular festivals of the year in Telluride for good reason, Telluride Bluegrass Festival draws the best acts in the business and even better crowds. Try a local craft beer while listening to the sound of the mandolin, and get the true Colorado experience. The bluegrass festival runs from June 18-21st in 2020, and tickets and lodging sell out fast!
3. Leaf Season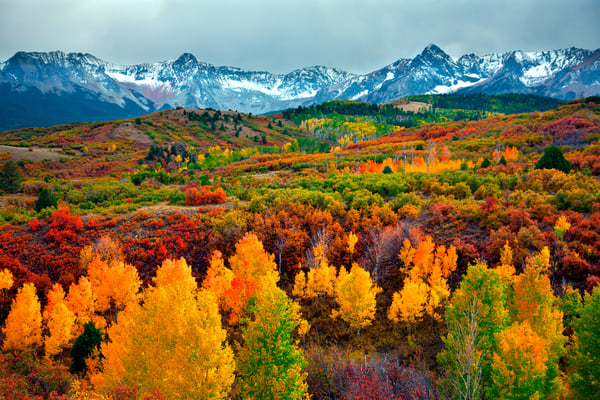 Mother nature shows off in the Autumn in Telluride when the quaking aspens slowly turn from green to golden. Take a beautiful cool-weather hike or simply find an outdoor patio with a view to soak in the nature with a glass of wine. The rainbow hues of the mountains are excellent whether you view them from a mountain bike, horseback ride, or the window of your hotel room.